About Us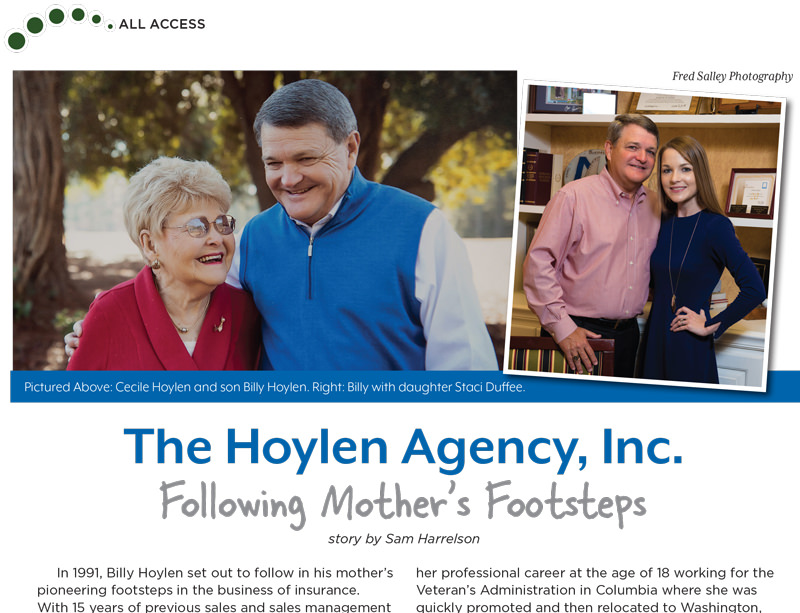 The face of South Carolina has changed dramatically over the past generation, but one thing hasn't changed: South Carolinians from all walks of life still rely on The Hoylen Agency for all their insurance needs.
At The Hoylen Agency, Inc. we have been serving individuals, families, and businesses in South Carolina for over 28 years. We are recognized by our clients and within the insurance industry as a leader in service, quality products, and attention to detail. At The Hoylen Agency, we develop close relationships with our clients and we work very hard for them. Today, we protect more than 2,000 homes and 5,000 cars in South Carolina. We also provide business insurance to more than 200 local businesses.
What's the secret to our success? It's fairly simple: we make our customers our number one priority, listen closely to what they need, and deliver the highest service possible. We take pride in getting to know our clients on a one-on-one basis, and we handle their needs as if they are family. Combining our old-fashioned values with new technology and innovative ideas has been key to developing and maintaining these relationships.
What you will find with our agency is a level of commitment and service that surpasses any expectations that you may have. We offer a wide range of coverage options from the most respected names in insurance. We will take the time to fully understand your situation and recommend the appropriate coverages to get you properly insured.
In addition, we strongly believe in the value of community and are involved with a variety of organizations committed to improving life and business in the region.
We're members of the Florence and Lake City Chambers of Commerce. We're also active supports of local schools, charities, and athletic groups.